A really Healthy turnout
The university's largest lecture theatre was full to the brim when more than 500 PhD scholars and supervisors met for Health's annual PhD Day.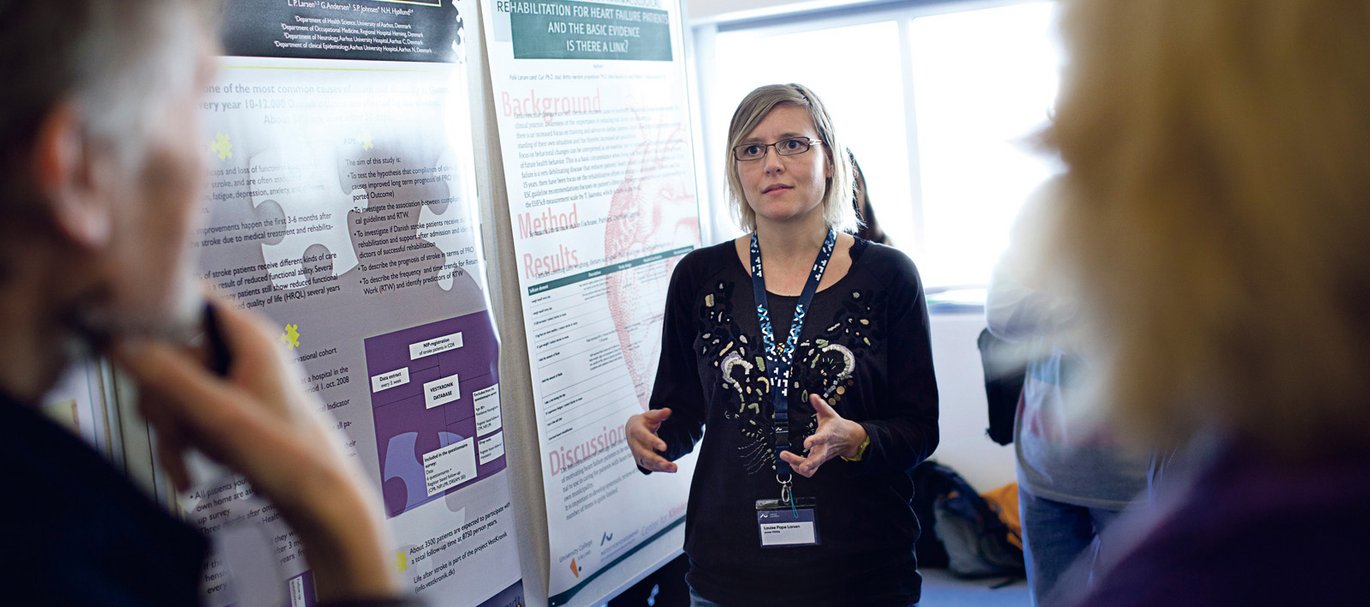 Young, aspiring researchers walk up and down the long rows of notice boards featuring huge posters about everything from "noise in the operating room" to the "co-exposure of air pollution and allergenic pollen". Each of the colourful posters represents part or all of a PhD research project; and on every corridor of the Lakeside Lecture Theatre and the Bartholin Building, people are busy explaining their own projects or finding out what other people are involved in.
The PhD Day for Health scholars and supervisors was so popular that there was standing room only as Dean Allan Flyvbjerg welcomed everyone to the event. And there were long queues stretching along the corridors afterwards for all the many poster sessions on display.
PhD scholar Louise Pape Larsen was just one of the many scholars who had come along to explain their projects to fellow researchers. She presented the first parts of her research project, which focuses on future prospects for patients who have had a cerebral thrombosis.
"I've only just started my PhD project. So the process involved in making a poster and finding out what kind of material I'm dealing with has helped me to give a better structure to all my thoughts and data," she explained. "I'm looking forward to finding out whether other people are working on similar projects, so I'll be taking a good look at other people's posters and listening to what they have to say as well," she said.
FOR MORE EVENTS FOR PHD SCHOLARS, PLEASE GO TO AU.DK/FORSKUDD