A world of difference
Officially opening last week, the new Aarhus University International Centre caters to students' needs – and then some.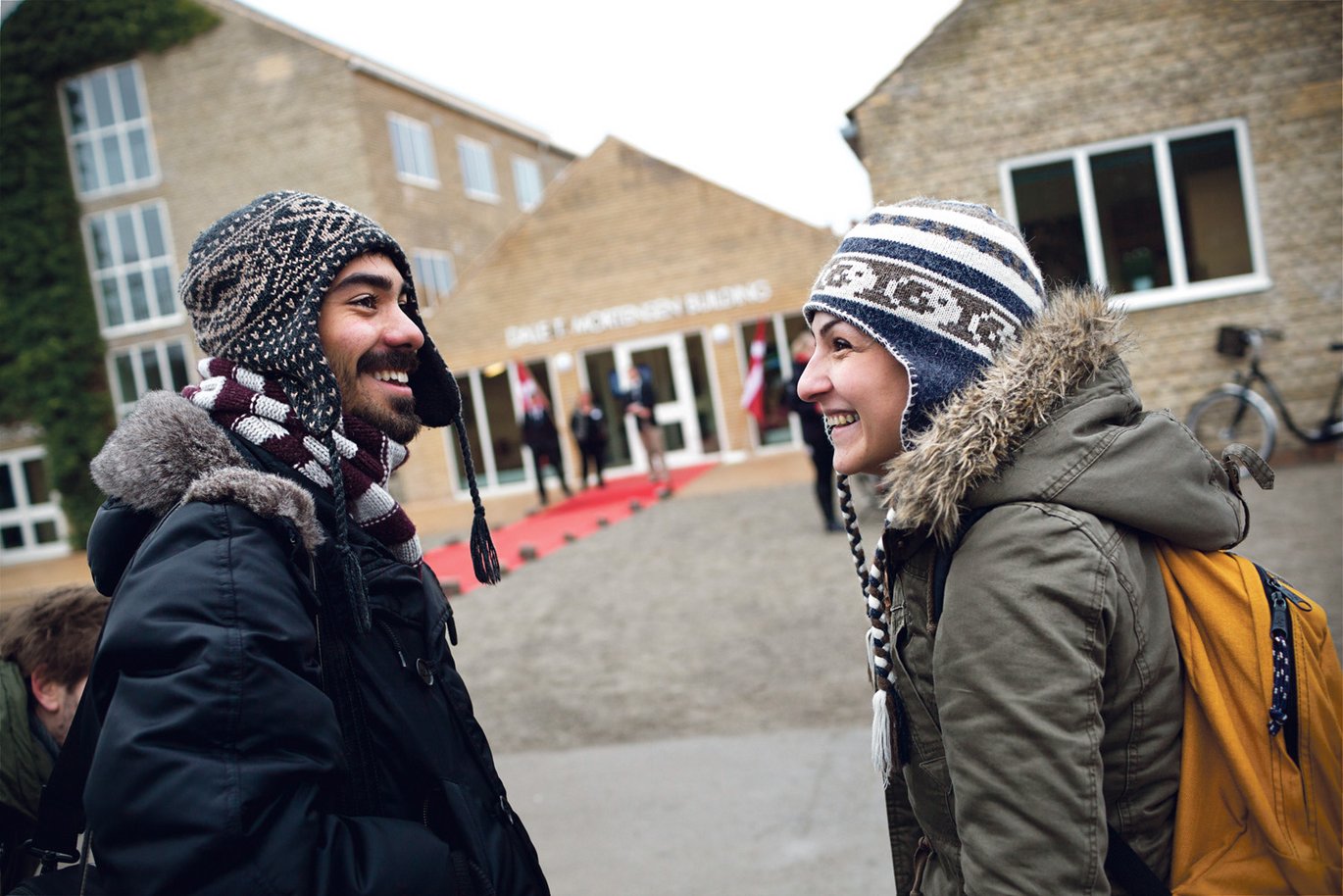 Until recently, the International Centre wasn't really much of a centre. It was more of an International Hallway.
There it was, up on the second floor of the Information Centre. The housing office was at one end of the corridor, accessible only to those who managed to weave through the throngs lined up at the information desk, which was at the other end. For days on end at the start of each semester, students jockeyed with one another to obtain keys, IDs and information, everyone packed into a hallway that could have made even a cat feel claustrophobic.
But as of 1 February, the International Centre has a new locale: The Dale T. Mortensen Building, located on the southern edge of campus. In addition to everything the old International Centre had – housing and information services, study abroad assistance, financial counselling and so on – there are some new amenities that put the old hallway to shame.
Built with a purpose
"The aspiration is that the building will be a place where (international students) learn, live, have fun, and receive services," says Kristian Thorn, the director of the International Centre. "What is unique about this building is that it combines social, academic and administrative activities into one geographical location."
One of the biggest upgrades of the new location is Dale's Café, which, like the building itself, is named for 2010 Nobel Prize winner Dale T. Mortensen. AU Rector Lauritz B. Holm-Nielsen hopes that the café, located immediately inside the International Centre, will serve as a rendezvous point for AU's roughly 4,000 international students and researchers.
"If the café works," Holm-Nielsen says, "then it will be like in a good Starbucks – you can go there, some of your friends will drop in, and you can meet other people from around the world. It will be a natural thing for international students to come here, the café will be a popular meeting place."
Housing among new features
A lucky handful of students won't have to go far to get there: the International Centre has dorms for 30 PhD students and a pair of apartments located on the building's upper floors. Some international students moved in before the 1 February opening, and they gushed about the international flavour of the new IC.
"It's really good to have the intercultural experiences, like the exchange of knowledge," says Mahatab Shawn, a law student from Bangladesh who has been living there since December. "We already have plans to make a monthly conference on different issues, global issues. As more people move in, we will have more exchanges. It will be a great platform to exchange knowledge."
This is precisely the type of international experience that Holm-Nielsen hoped the IC would cultivate.
"I think internationalisation, in part, means getting inspiration from others," Holm-Nielsen says. "Personally, I get inspired when I meet other cultures, and I want everybody to have the same experience."
A pair of hi-tech conference rooms will help foster that experience as well. The rooms, located on the building's bottom level, are equipped with video-conferencing capabilities and flat-screen televisions, and could easily house meetings or discussions.
Suffice it to say that the days of foreign students camping out in a hallway are over