AU to host EUA conference
Event to feature speeches by European Commission president and Danish Prime Minister, as well as election of new EUA president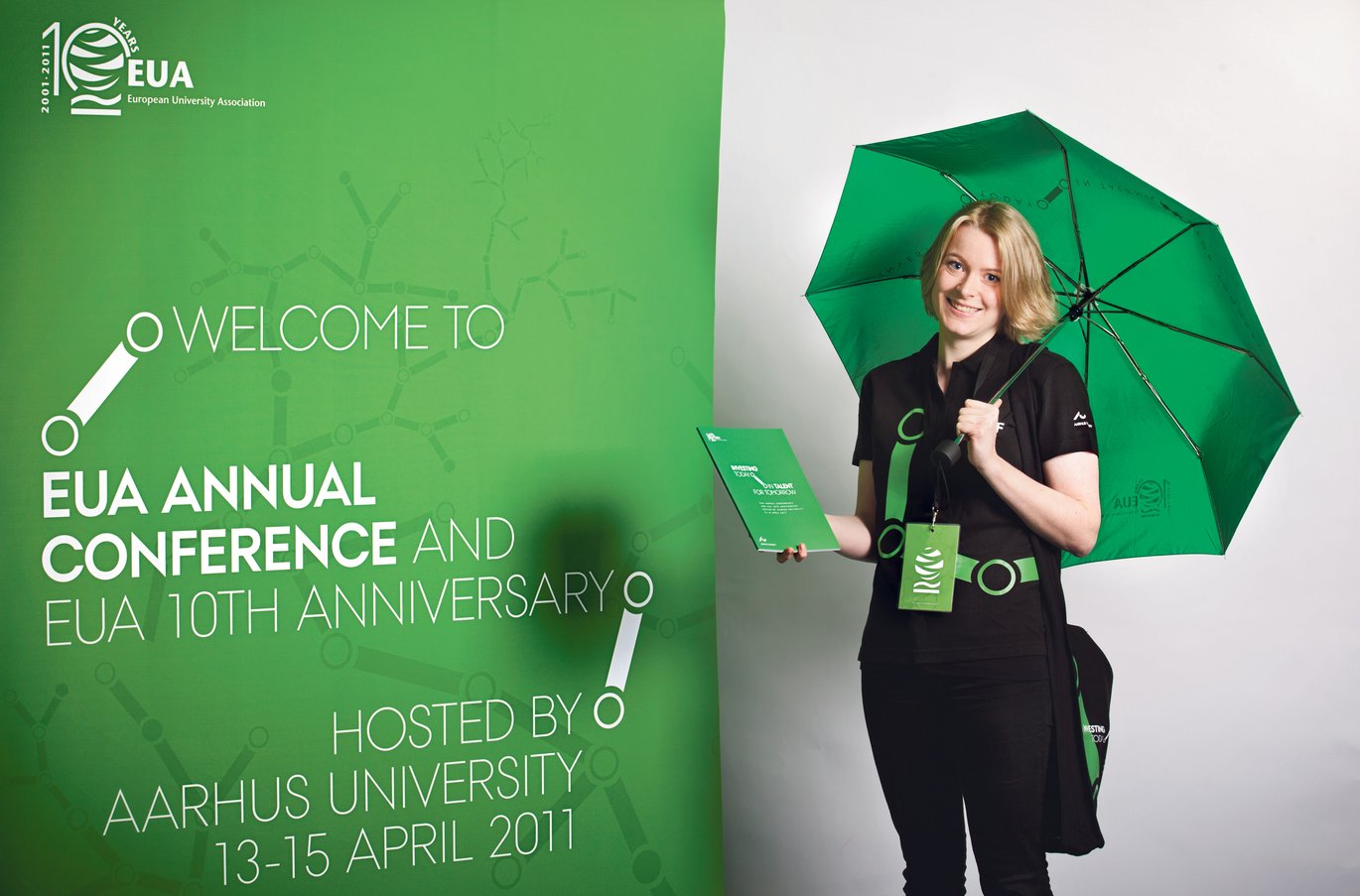 The 10th annual European University Association Conference will be held at Aarhus University from 13-15 April. The conference will feature speeches by European Commission president José Manuel Barroso and Danish Prime Minister Lars Løkke Rasmussen.
In addition, the EUA will elect its next president, a position for which AU Rector Lauritz B. Holm-Nielsen is one of two candidates.
Founded in 2001, the EUA is an organisation designed to increase collaboration between different nations' universities and educational institutions. Its members include more than 800 universities and numerous national university organisations.
For a few days, Aarhus University will be at the center of it all.
"The framework of this conference will be to look at what we've achieved, what we've contributed to society, what we've accomplished," says EUA Secretary General Lesley Wilson. "At the same time, the theme of the event is 'investing today for talent tomorrow,' and this is one of the most important things universities do – committing resources to foster education and development."
Instead of viewing higher education as a cutthroat competition between universities, the EUA stresses that cooperation strengthens both individual institutions and European education as a whole.
Conferences like this are evidence of that philosophy.
"Of course we are competitors," Holm-Nielsen says, "but it's a peaceful competition. We don't keep secrets from one another. It's obvious that we want the best, but who says the best can't be many places. A really strong light can shine in more than one place, so by cooperating, we can be even more attractive. Everybody can win – we can learn from one another."
Wilson, who joined the EUA in 2001, echoes the notion that competition can coincide with cooperation.
"Most people realise that if you're going to be able to compete, one of the best things to do is cooperating as much as you can," Wilson says. "So a conference like this gives us a chance to talk about issues we need to address, how other people are doing things, and if they have a different strategy to address issues A, B or C. It takes them out of their individual environments and allows them to network and collaborate in a way that benefits everyone."