Centre of attention
At the official opening of the new International Centre, Crown Prince Frederik joined AU in stressing the importance of "internationalisation".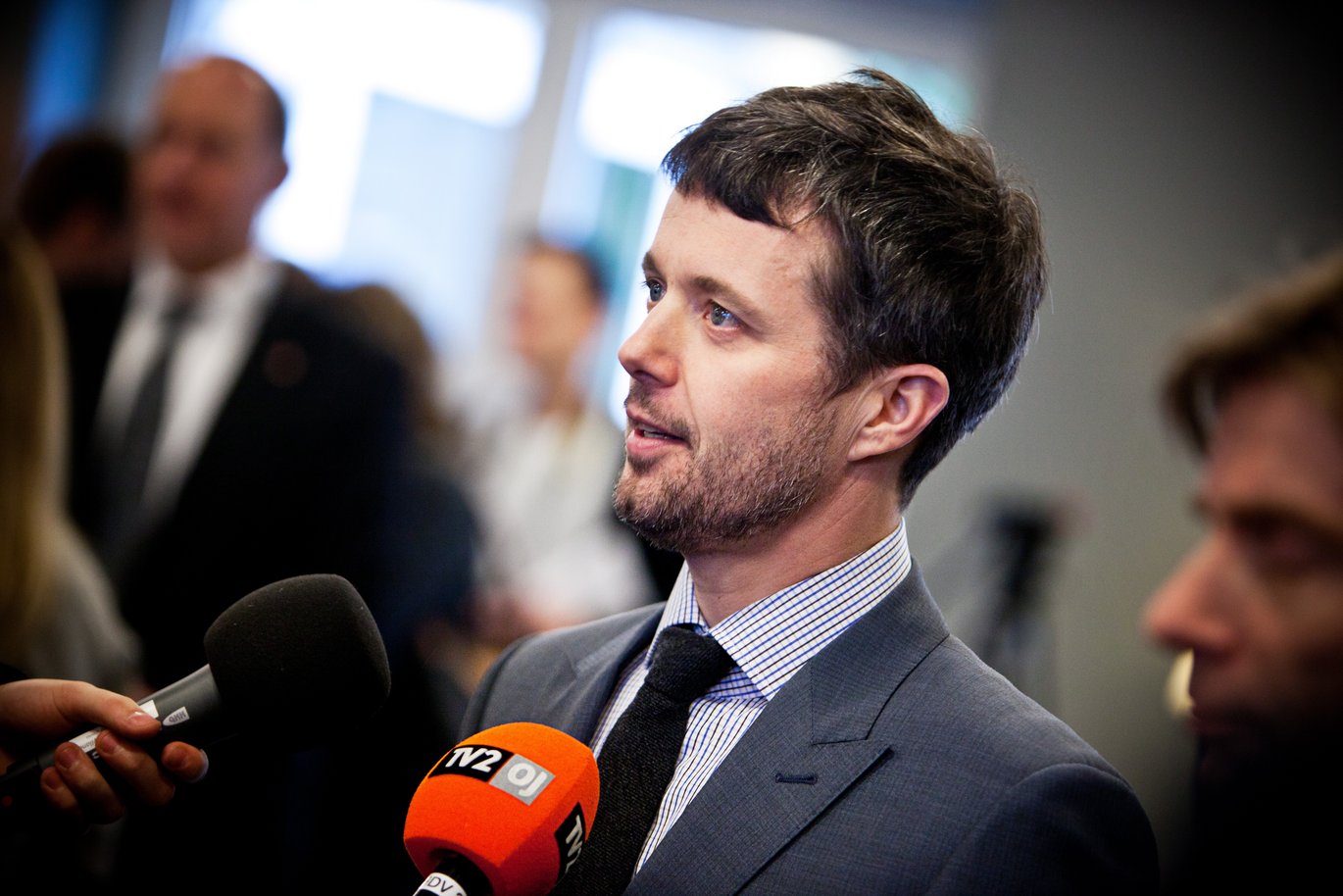 The scene surrounding Crown Prince Frederik wasn't all that Danish.
A mosaic of urban America spanned the wall behind him, Asian ambassadors and foreign students sat in front of him, and a Nobel laureate from the United States, Dale T. Mortensen, had just spoken. (The building, after all, is named after Mortensen – as is Dale's Café, where this gathering was taking place.)
But even though the scene may have seemed international, Crown Prince Frederik nonetheless invoked something that is unmistakably Danish.
"I think I can already feel the special word that Danes are proud of and famous for," the Crown Prince said, "a word that is almost untranslatable. But it's called hygge. This café and bar will bring people together, it will bring dialogue together."
Indeed, it has already done so.
Grand opening, global plans
On 1 February, Dale's Café was overflowing with people – AU grad Crown Prince Frederik among them – for the opening of the Dale T. Mortensen Building, which will serve as the new International Centre for Aarhus University.
According to the head of the International Centre, Kristian Thorn, the new building will allow AU to better serve the more than 4,000 international students and faculty at AU, positioning AU as one of Europe's leading universities – especially for international scholars.
"With the internationalisation strategy of Aarhus University as a point of reference," Thorn said, "the role of the International Centre is to support the mobility of international talent and extend the university's international reach. Knowledge knows no frontiers or time zones. I hope this building will be an icon to Aarhus University's commitment to internationalisation and excellence. "
The new IC, located on the southern edge of campus, features information services and study abroad assistance, as well as 30 rooms for international PhD students and a pair of apartments for researchers who have families. The building, according to AU Rector Lauritz B. Holm-Nielsen, will help AU attract and cultivate talent from around the globe.
"The world is changing," Holm-Nielsen said, "and along with it, research and higher education are changing in nature. Today internationalisation is an important ingredient – if not a prerequisite – for academic development at any research-based university."
Princely approval
Crown Prince Frederik, who received a Master's degree from AU in 1995, has also studied abroad at Harvard University and spent time living in New York. Having experienced it firsthand, he too hailed the importance of internationalisation.
"Each international experience helps to shape who we are," Crown Prince Frederik said. "The opening of this building clearly underlines this message. The opening of this building will further consolidate Aarhus University as an innovative and progressive international university."
"Internationalisation and intercultural understanding is very important in a globalised world. Our ability to understand different cultures is often a prerequisite for success in terms of doing business, advancing science and finding solutions to global challenges."
Mortensen, the building's namesake, won the 2010 Nobel Prize in Economics for work he did largely in conjunction with AU. He is a Niels Bohr Visiting Professor and has been collaborating with AU for nearly 30 years.
"The very fact that Aarhus University is able to name the building after a 2010 Nobel laureate," Crown Prince Frederik said, "is testimony to the university's strong focus on internationalisation."