Concert in Dale's Café
On Friday 5 August there was a jazz concert in Dale's Café featuring the band "The Funky Butts". And the concert was a great success, says international coordinator Anne Langer.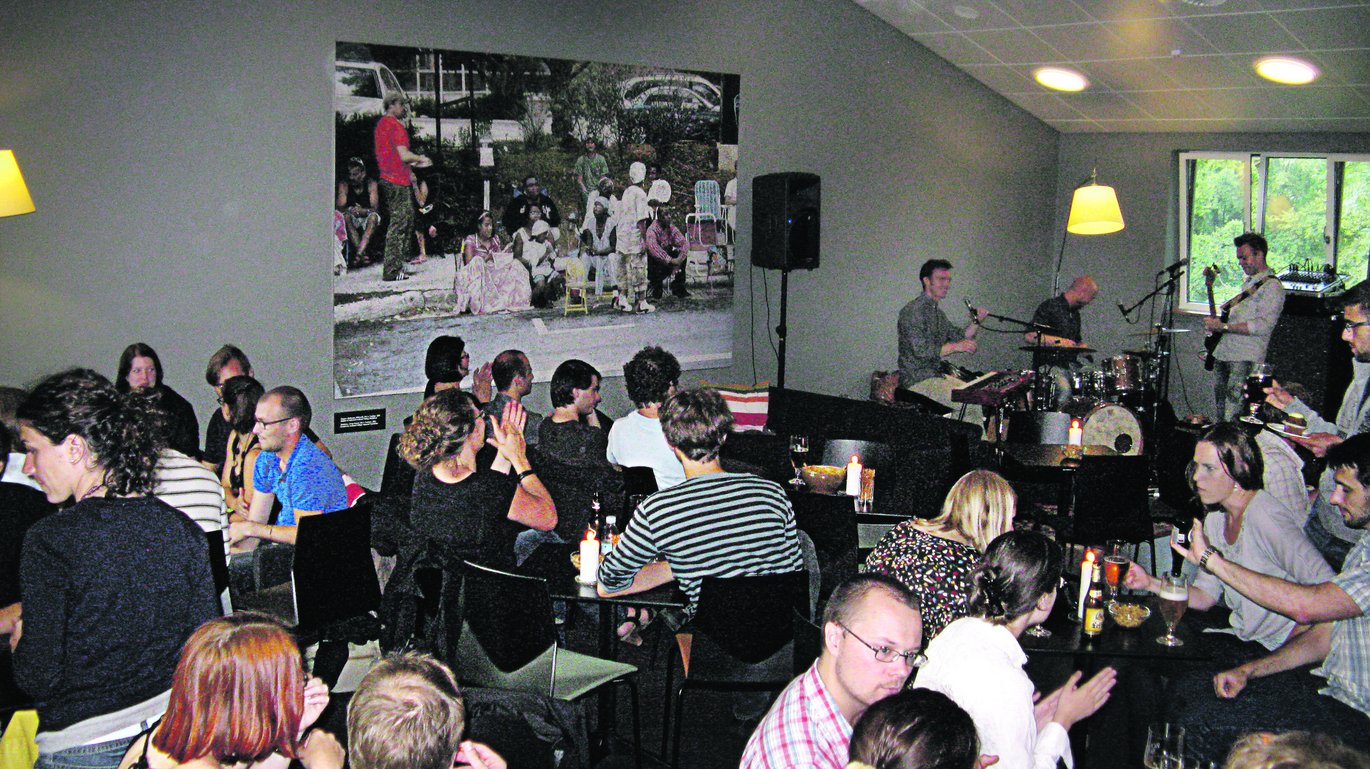 "The café was full and there were people sitting outside as well. The audience was a mixture of Danish and international students and staff – mostly PhD students – and the band was clapped off the stage at the end," she reports.
Remember to keep an eye on phd.au.dk for news of future events in the café.