Danish Christmas hearts: a pretty tricky business!
The University International Club gave lessons in one of the trickiest of all Danish Christmas traditions: how to weave a Christmas heart. On 5 December the hearts will be hung on the tree at the annual international Christmas tree party.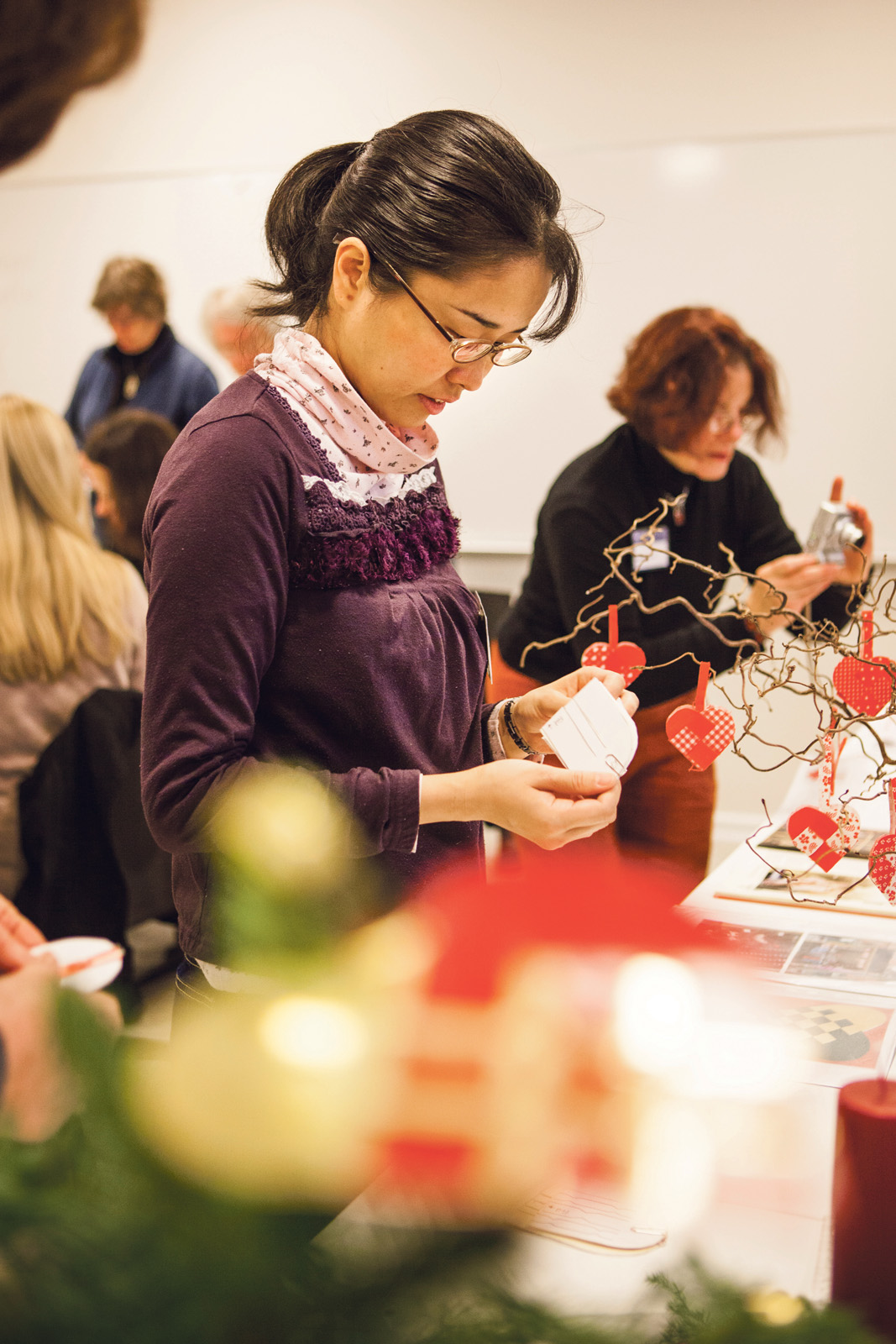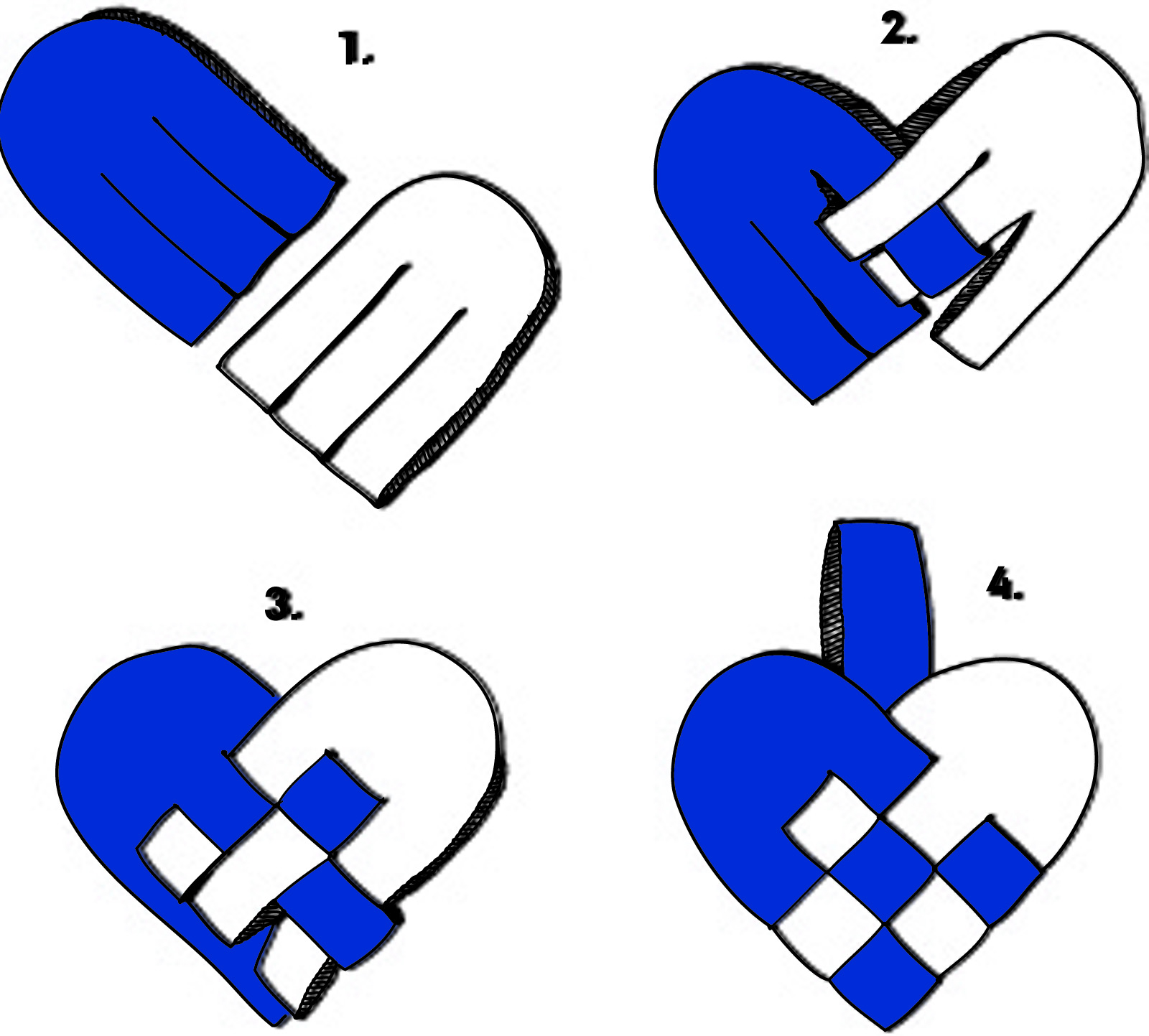 Caramellised potatoes, roast pork and Christmas trees strung with Danish flags.
The Danish Christmas traditions are difficult to decode for anyone but the Danes themselves. On Wednesday 28 November one of the hardest traditions of them all was explained to Aarhus University's international staff and their spouses, when the University International Club gave lessons in the art of weaving a genuine Danish Christmas heart.
After a brief introduction, explaining that the vast majority of Danish Christmas traditions are actually German, Karen Hoffmann-Jørgensen, a volunteer at the UIC, said that the tradition of weaving Christmas hearts in Denmark is supposed to date back to the fairy-tale writer Hans Christian Andersen. He made one for the physicist H.C. Ørsted's daughter at some point in the 1860s.
Christmas in Japan
The audience was introduced to the difficult art of weaving a heart, after which they had to try making one themselves. One of the people trying hardest was Yuriko Tadokoro from Japan. She isn't a Christian, but she celebrates Christmas back home in Japan all the same – although her Christmas party is somewhat smaller than the New Year's Eve party that follows soon after.
"At Christmas we make or buy a cake and gather family and friends to eat and talk and have a good time. But we don't sing," she says with a smile (the Danes sing carols at Christmas).
Yuriko Tadokoro likes what she has seen of the Danish Christmas so far.
"It's a nice and beautiful tradition. Apart from the Christmas heart, I have already made a real Danish Christmas decoration with a Danish friend. And I look forward to eating the Danish Christmas food as well, although I have heard that it's high in fat," she adds.
Cosy Danish Christmas
Rachael Sterrett from Northern Ireland and Sarah Jennings from England also explain that they have never tried weaving a Christmas heart before.
"We don't have anything like the Christmas hearts in England. We occasionally make long paper chains, but that's the closest thing we have," explains Sarah Jennings.
But she is pretty pleased with the results of her efforts.
"I like it so far. It is very difficult, but I am getting the hang of it. I'm not used to making Christmas crafts, so that might be the reason," she smiles. "But I really think the Christmas heart fits very well with the general cosiness of the Danish Christmas," she says.

On 5 December at 3 pm you can see all the woven Christmas hearts decorating the tree at the UIC's annual Christmas tree party. Even though the deadline for signing up has now passed, you can always drop Gitte Haahr a line at gha@adm.au.dk to ask if there is still any room.