Denmark needs to think more about brain gain
According to Professor Poul Nissen, Denmark makes life far too difficult for researchers who want to start their career at a Danish University. He believes the Danish taxation regulations are at loggerheads with the rationale for giving young researchers tax-free fellowships.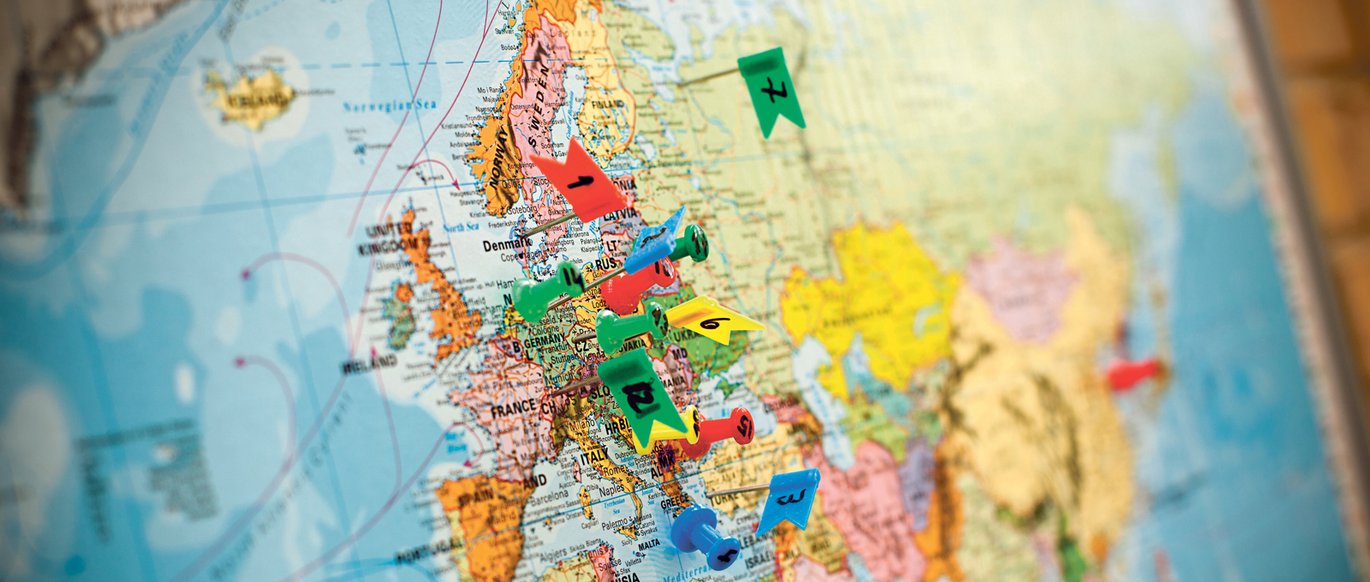 Coming to Denmark with a tax-free fellowship is simply asking for trouble. This has been the experience of many young researchers who have been required to pay tax on the money they brought with them upon arriving in Aarhus.
"They continually run into walls, at one office after another, because the taxation authorities fail to understand that you can work at a university without being an employee. These young researchers are not normal wage earners. They arrive with an independent grant and are ready to take care of themselves," says Professor Poul Nissen. He leads the PUMPKIN basic research centre, which enjoys international acclaim and is a highly sought after station for ambitious young molecular biologists researching cell pumps in living organisms.
"These are the brightest minds, who arrive with their own funding and want to demonstrate that they belong among the ranks of top researchers. We should think more about brain gain and give them a warm welcome," says Poul Nissen.
Employment sends an unfortunate signal
Poul Nissen calls it an unfortunate signal when taxation problems frequently lead to research fellowships being transferred to Aarhus University and the researchers being employed under normal conditions, often with a supplementary wage from the university or Poul Nissen's own research budget.
Each time he has to supplement the wage of a research fellow who ends up having to pay Danish tax it costs him half a postdoctoral position.
"Once they pay tax on the relatively modest fellowships they arrive with they often have less money than they had as a PhD student," explains Poul Nissen.
In his oppinion is the benefit of attracting people who bring their own financing is undermined when it leads to an administrative burden, and still culminates in an employment relationship.
"It is particularly unfortunate for the young researchers. The whole purpose of the fellowships is to finance young independent scientists. If they end up being employed by me, they lose some of the independence they would have if they chose to work in a country like Germany, Great Britain, or Spain," says Poul Nissen.
No government should benefit
The fellowships which the researchers bring with them have been granted through EMBO - the European Molecular Biology Organisation. EMBO was established by the European Molecular Biology Conference, EMBC, which Denmark became a signatory to in 1970.
EMBC has repeatedly contacted the Danish EMBC delegates to get EMBO added to the list of organisations for which fellowships are tax-free.
EMBO regrets that the organisation's fellowships are not tax-free in Denmark, notes Gitta Bourke, Council administrator at EMBO.
"According to the principles guiding intergovernmental agreements, no government signing the Agreement is supposed to benefit from the EMBC activities, and most of the 27 EMBC member states adhere to that principle," says Gitta Bourke.
Same standard for all
For EMBO, the first and foremost problem is that all the fellows should have the same standards and possibilities, says Bernhard Huber, head of Finance & Administration at EMBO.
"Secondly, all member states should carry the same responsibilities and enjoy the same benefits from this programme. Thirdly, each tax payment diminishes the success rate of the programme, and we want as many young scientists as possible to benefit from this scheme. And this is not only our idea but also the position of the European Union, who is co-financing this specific programme through Marie-Curie-actions," states Bernhard Huber, emphasizing that to date EMBO has not had any fellows rejecting the fellowships as a solution to the problem.
Tax-free payments from the home country
HR support person, Lis Helleberg, at Science and Technology explains that the tax problem appears to arise when Aarhus University takes over administration of a fellowship.
"It is then always seen as an employer relationship, subject to taxation. However, if the research fellows receive their tax-free fellowship as regular payments from their home country, it must not necessarily be seen as "Danish" income and therefore not subject to taxation in Denmark," says Lis Helleberg, HR support person for employees at the Department of Computer Science, Bioinformatics Research Centre, Department of Chemistry and Interdisciplinary Nanoscience Centre (iNANO). People should always check with the Danish Tax and Customs Administration (SKAT) to avoid problems later.
She does not think researchers generally have major problems with the grants they bring with them to Aarhus being subject to taxation.
"Most of them just accept the situation," she says.