Exchange students promoting Aarhus
Aarhus is a fantastic place to study – a message that is worth passing on to new students as well as the students of the future. A group of international AU students have a great idea about how to brand the city – and their project has just won a competition.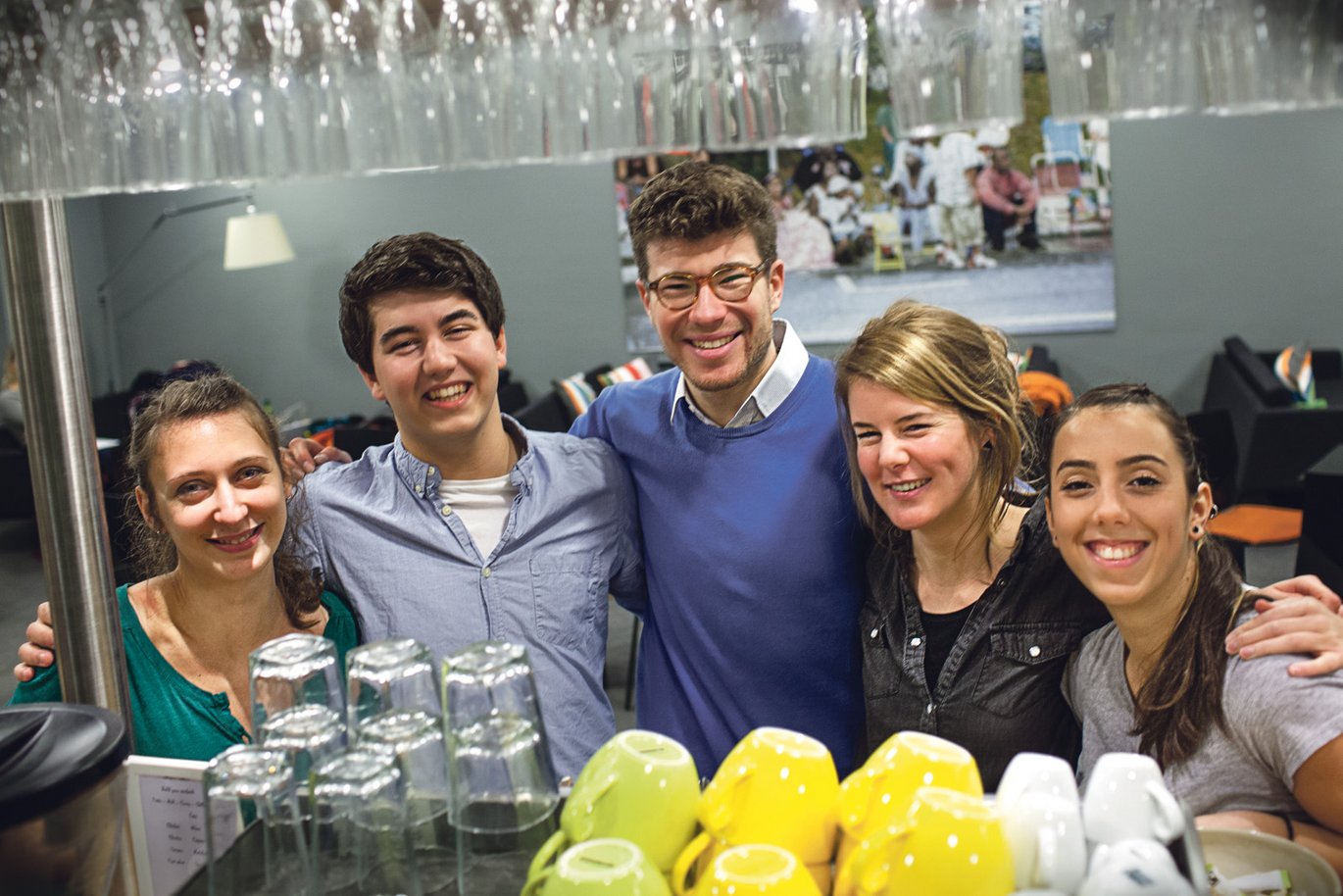 The jury broke out in spontaneous applause when a group of international AU students presented their project in a competition about how to brand Aarhus as a student city. The group from AU won ahead of other students from the University of Copenhagen, Aalborg University, the Technical University of Denmark and the Copenhagen Business School.
Iulia Ursa from Romania reports that the victory wasn't totally unexpected, because the group knew they had put together a really good project.
The project comprises a new website called "InterACT with AarhUS", which is designed for new and future students in Aarhus. The website is a virtual guide to Aarhus, pointing out the best places to have a party, go for a walk, find a good place to study and get a good cup of coffee – as well as much else besides. What the students have produced is the kind of guide they needed themselves when they first arrived in Aarhus. Katharina Frick from Germany explains that when you arrive in Aarhus you get a lot of practical information about your civil registration number and that kind of thing. But you don't learn much about the city itself. The group want to help other students by sharing their own experiences with them.
The website is also designed for international students who are wondering whether they should come and study in Aarhus – it brands Aarhus as a lively city for students from all over the world.
Ambassadors for Aarhus
The five students from Aarhus University took part in the competition because they are Youth Goodwill Ambassadors. Youth Goodwill Ambassadors are chosen from all over Denmark to promote both the country as a whole and the city in which they are studying. Over the course of a year the ambassadors are presented with a variety of information about Denmark. Among other things, they use the social media to promote their own university cities. Iulia Ursa uses Facebook in particular.
Whenever she experiences something of special interest in Aarhus she writes about it on Facebook, as well as publishing her photos of the city. This gives her network an idea of what Aarhus is like for students, she explains.
The job of Youth Goodwill Ambassador is voluntary. So why do students choose to spend their time and energy on promoting their university city? Juraj Pal from Slovakia explains that there are a variety of factors involved. The ambassadors get to hear a number of interesting presentations and meet a lot of interesting people – including business executives. And they get a large network including other international students that can be useful not only in their studies, but also in terms of their social life.
The group's website is a prototype. Read more about the project on the group's Facebook site:
InterACT with AarhUS
Read more about Youth Goodwill Ambassadors at: youth.ambassadornet.dk
---
About Aarhus
Maëlle Cattiaux: There's a good chance of finding a student job if you want one.

Juraj Pal: The forests and beaches are never very far away. And the chairs in the new
S building are really comfortable!

Jan-Cayo Fiebig: The city isn't too small and it's not too big. When you walk around the city centre you might easily meet the same person twice.

Katharina Frick: There are plenty of cultural events in the city – concerts, for instance. Sometimes you get the feeling there's a festival every other weekend! And the Deer Park is
a fantastic place.

Iulia Ursa: The university focuses on partnerships with the business community and presents us with a range of career opportunities.