Help is close at hand
Whenever you move to another country you always have to fill in some paperwork and find answers to a great number of practical questions. Anne Langer, the international coordinator at Aarhus University, helps international researchers to find their feet in Denmark.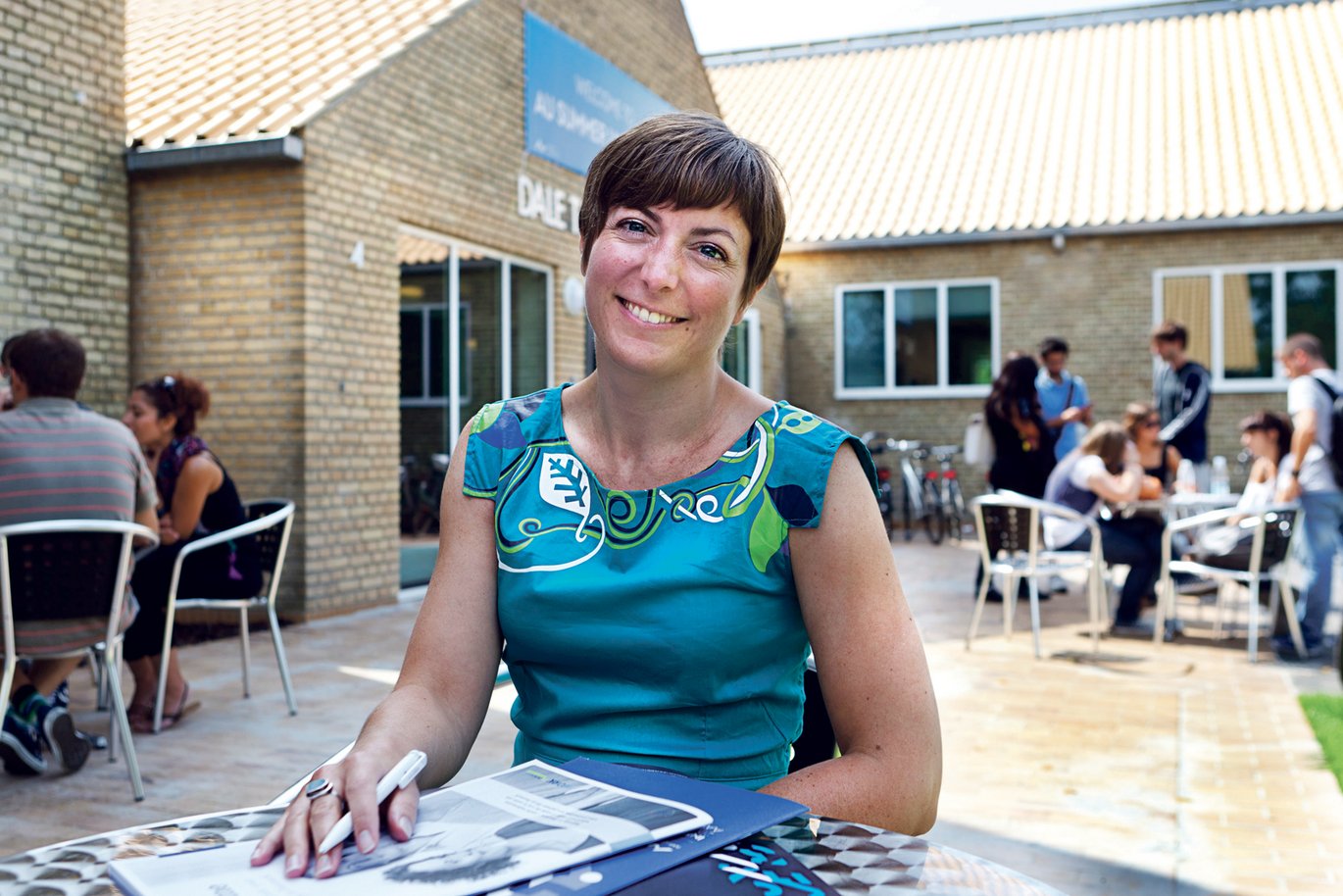 What do I do if there are any problems with my residence permit? Will my spouse be able to get a job in Denmark too? Where can I go to learn Danish, and what about health insurance? There are always plenty of questions when international researchers arrive in Denmark to work at Aarhus University. But the university's international coordinator Anne Langer, based at the International Centre, is ready to lend a helping hand. Her most important task is to solve all the practical problems that arise, enabling the researchers to focus on the reason for their stay in Aarhus: their research.
"We work closely alongside the municipality, the tax authorities, the Danish Immigration Service and other bodies so we can give our international researchers the best possible start in Aarhus," she says.
Anne Langer only meets some of the international researchers in Aarhus, because their first point of contact is the department at which they work. Their department gives them a letter of introduction from the International Centre, explaining what kind of help the centre can offer.
Cultural differences
"Some researchers contact us immediately, while others don't need any help. One of the factors in this connection is any cultural differences involved. Germans are very like Danes in many ways, so they tend to work things out for themselves and we rarely meet them. Other nationalities like the Americans are used to a high level of service and may need more help to find their feet in Aarhus," explains Anne Langer.
Cultural differences constitute one of the major challenges when international researchers first set foot on Danish soil. This is because there are great differences in the way in which universities in different countries receive their international researchers. So one of Anne Langer's biggest jobs involves making sure that new arrivals know what to expect when they get to Denmark.
"Before our researchers arrive in Denmark we inform them of exactly what kind of service they can expect. This is to prevent them from imagining that we'll be picking them up at the airport, or that we will automatically find a job for their spouse – services which the universities in some countries do provide. We can't avoid the occasional misunderstanding, but we do try hard to avoid any confusion," she says.
Danes tend to be a bit reserved
In general the international researchers are very pleased with the facilities and working environment at Aarhus University, reports Anne Langer, with the PhD structure in Aarhus being particularly popular. In many countries PhD scholars are treated like apprentices, but in Denmark they are regarded as being on a par with other researchers and are paid a salary like other staff. However, doing research in Denmark does present some challenges: several surveys have shown that the biggest challenges are learning the language, getting to know some Danes, and gaining a social network.
"We Danes do tend to be a bit reserved. We are very co-operative when people contact us, but we keep our private lives to ourselves. In other countries – the US, for instance – colleagues also tend to become friends. Researchers invite their colleagues home to meet their families and spend time together after work. This is actually pretty rare in Denmark – we tend to draw a clear distinction between our friends and our colleagues. So we are often perceived as a self-contained nation, and other cultures sometimes find this hard to understand," says Anne Langer.
As a result, the International Centre is involved in a number of initiatives aimed at helping Danish and international PhD scholars and researchers to mix a bit more (after work meetings, PhD cafés, network groups). Anne Langer is delighted that Dale's Café has proved so popular among both Danish and international staff:
"The café is normally buzzing with life!"
---

Need any help?
Are you an international PhD scholar or researcher in need of help to solve practical problems in connection with your stay in Denmark? Contact Anne Langer at apl@adm.au.dk