House rules
A lengthy series of rules and laws successfully regulate the Danish housing market – and confuse international students.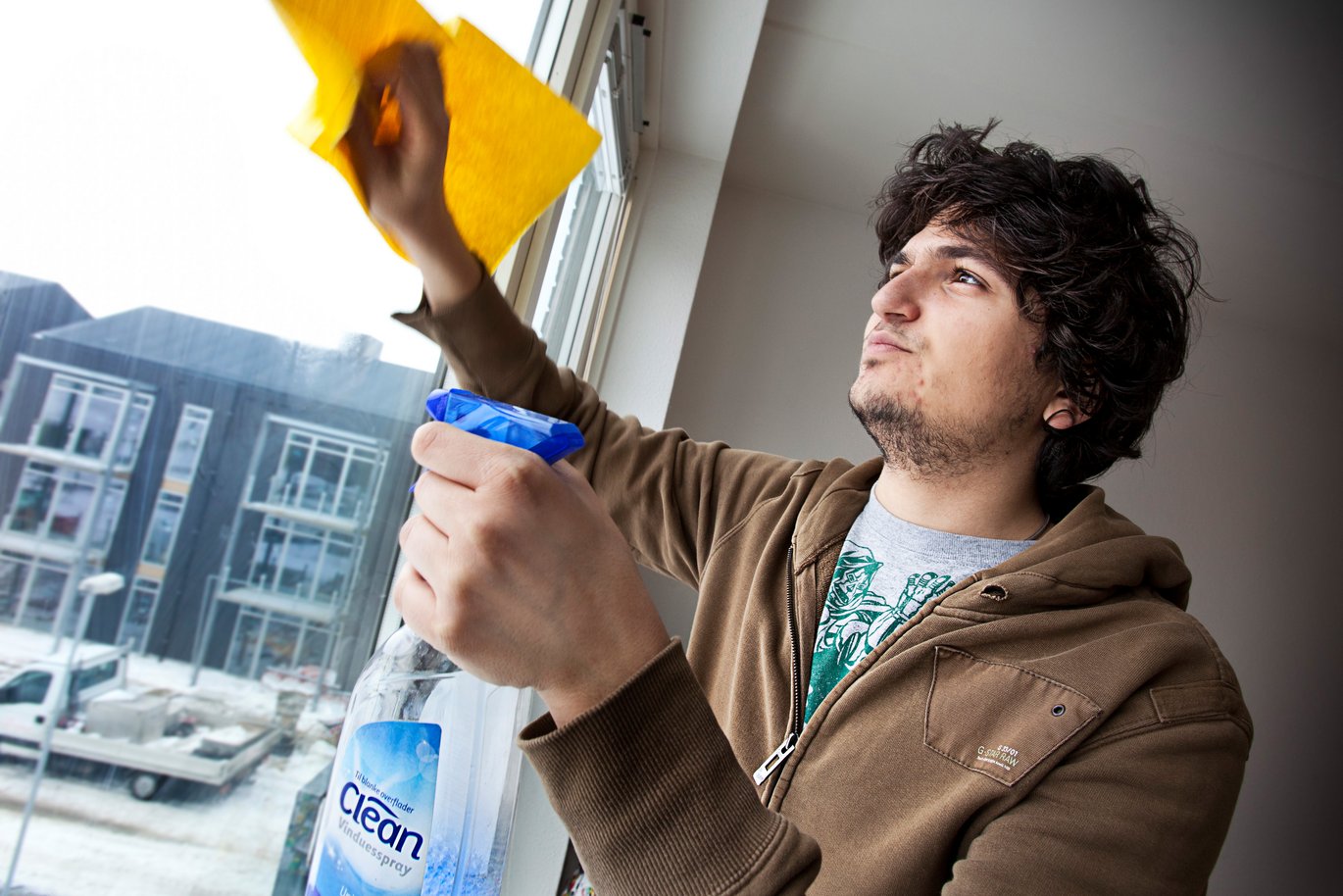 On the Aarhus University web page for international student housing, the "Practical Information" section is the opposite of fine print.
It's easy to find, and some of it is even written in upper-case letters. The word "rules" appears seven times in one paragraph, accompanied by phrases such as "You should be aware" and "YOUR RESPONSIBILITY" and "Aarhus University will NOT cover any costs…"
But even if the perils of housing are no secret, foreign students are sometimes confounded by unexplained fees and headache-inducing miscommunication. It's not entirely clear who's to blame – the students, the university, or Kollegiekontoret, the housing company that owns and operates thousands of student apartments in Aarhus.
For one reason or another, some international students are left feeling that home is where the headache is.
A procession of fees
Aljosha Karim knows how to pay a housing bill. Add the rent plus laundry plus heat plus internet, and there's your total.
Alas, it's not quite that simple. Karim's problems started in October, when he received a bill for DKK 2,608, which is the exact amount he paid.
Lo and behold, he was supposed to add a DKK 20 fee that accompanies international transfers. He didn't know about the 20 Krone surcharge, nor had he been warned about it in by the university or Kollegiekontoret.
Still, he was hit with a DKK 255 fine.
"They told me I had to pay 2,608, and I did this," Karim says. "I did exactly this. But I should have paid 2,628. How should I know that? If you receive something like this, a bill for 2,608 Krone, then how should you know that you're not supposed to pay 2,608 Krone, but 2,628?
"You do what you've been told, and that's wrong."
On principle, Karim didn't pay the fine. It has ballooned ever since, and after a few months, his DKK 20 mistake turned into a DKK 765 mistake.
Blind moving date
Back in early December, right after she learned that she had been accepted to an exchange programme in Australia, Medeina Cijauskaite went to the AU Inter­national Centre. School in Sydney began in early March, so Cijauskaite, a Lithuanian, wanted to cancel her lease at the end of February.
"They said that would be fine," Cijauskaite says. "A deal was made."
Same for Fabrizio De Rose, an Italian who was admitted to a term at Cal-Berkeley starting 1 March. Like Cijauskaite, his apartment was owned by Kollegiekontoret but arranged through the International Centre, which he contacted to terminate his lease.
"I sent an email to the International Centre saying that I could be out on the 28th (of February), and they said, 'All right.'"
But in early February, both Cijauskaite and De la Rose received letters from Kollegiekontoret. There were no farewell wishes inside – just a notice that they had to move out by the 18th even though they had paid for the whole month.
"I get this letter from (Kollegiekontoret)," Cijauskaite says, "and when I read it I was like, 'This must be a misunderstanding.'"
Communication and culture
Everyone seems to agree on that much – that there is a misunderstanding. What's not clear is who's at fault.
Diana Jørgensen, the administration manager at Kollegiekontoret, says that hard as Kollegiekontoret may try, it is impossible to inform every student about every Danish housing regulation.
"It is difficult to give the information to international students because of the different cultures that they come from," Jørgensen says. "It's very difficult to communicate with a person who has a totally different way of thinking. They have difficulty reading our way of doing things."
Karen Jensen, who works at the AU International Centre, shares that sentiment. She insists that no one at the IC would give students an erroneous date by which they have to move out, but concedes that some communication snafus are as inevitable as rain in Aarhus.
Clear as Danish
Steeped in layer upon layer of regulation, the Danish way of doing things is often tough to translate.
For instance, it didn't matter that Karim was only DKK 20 short on his payment. The subsequent DKK 255 fine didn't stem from Kollegiekontoret's own rules, but from Denmark's "Lov om leje af almene boliger" – the "Rent Act of Social Housing" – an 18-chapter treatise, written in Danish, stating that an incorrect payment results in a DKK 255 fine. Period.
Never mind that Karim was not made aware of Lov om leje af almene boliger. Once he signed the lease, he was responsible.
Danish regulations are also partly responsible for Cijauskaite's and De la Rose's housing woes. There is indeed a law declaring (in Danish) that housing companies can require residents to leave up to two weeks before the end of a lease.
As Jørgensen is quick to point out, the 18th is actually less than two weeks before the end of February; it could have been worse.
"Law is law, but…"
Students point to a lack of communication, not the laws, as the crux of their problems.
"Law is law – I'm fine with that," Cijauskaite says. "You have to abide by it. But please make it very, very clear. It's amazing for the people that live here, but for anyone who comes in it's very frustrating."
After a series of unsuccessful attempts to have his fees rescinded, Karim moved out of his Kollegiekontoret apartment in December. He says it could take up to six months to get his deposit back – if he gets it back at all.
Asked what Kollegiekontoret's grounds would be to keep his deposit, Karim says: "After all this hassle I stopped thinking about the grounds for it. It's illogical. There are no grounds."
Thing is, there probably are. It's just that Karim and other international students feel like they have no way of knowing them.