It's a long way from Mexico to Aarhus
Every year Aarhus University bids welcome to several thousand new international students. We asked just one of them why he decided to travel all the way from Mexico to a medium-sized city in Denmark.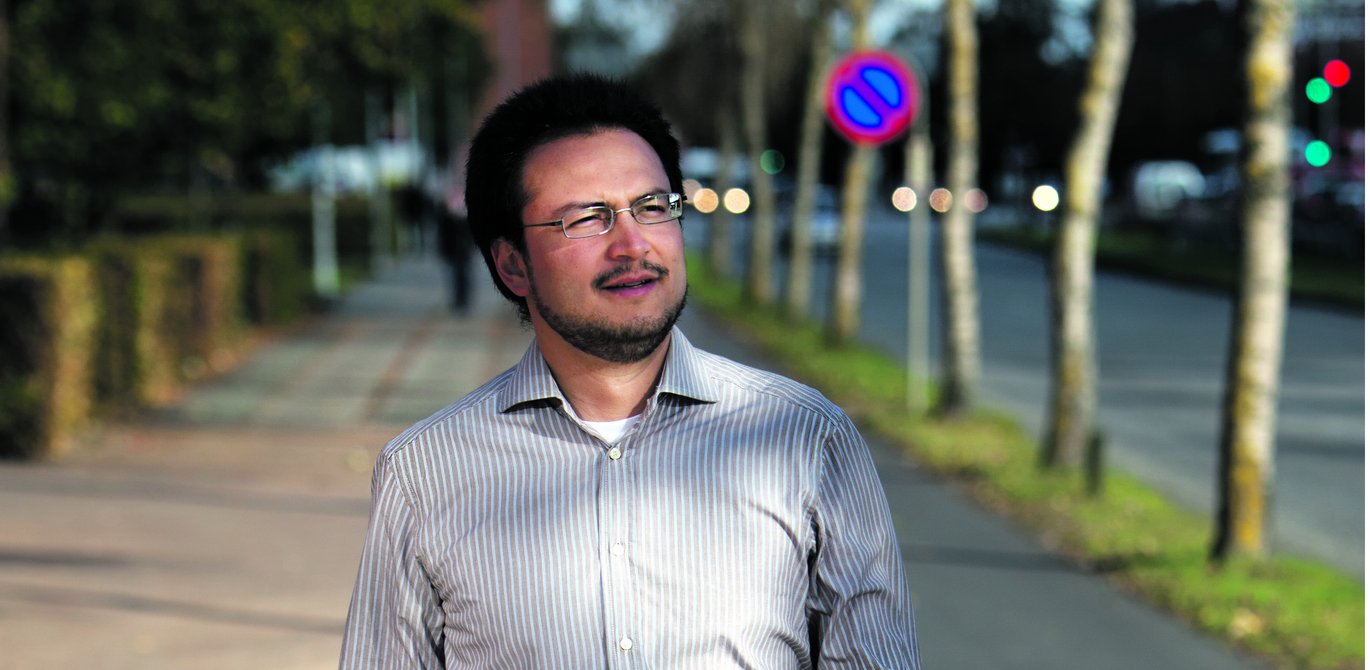 Emiliano Ruiz Parra is one of the thousands of international students studying here at Aarhus University. He has just arrived in town; and like so many others, he came here to pursue his education and to form a better understanding of the world.
"Europe fascinates Mexican journalists, writers and painters. Paris was the centre of intellectual life in the 19th century, and London has always been a capital of cosmopolitanism. But we know very little about Scandinavia and Denmark in particular," he says.
Parra explains that his desire to learn more about Scandinavia is not accidental. In his view, Denmark and the other Scandinavian countries are an excellent example to the rest of the world.
"Denmark has the reputation of being a fair country. When you come from a so-called 'developing' country like Mexico you have a lot to learn. And there are some lessons that only Scandinavia can teach you. The US and other Western European countries are wealthy as well, but they are not as fair as Denmark and the other Nordic countries," he says.
Capitalism is like a river
Emiliano Ruiz Parra believes that the Danish form of the welfare state with a free market provides an example worth copying.
"Denmark, and Scandinavia in general, show that capitalism can be both civilised and just. It's hard to find other capitalist countries with such an obsession with fairness." He adds, "Capitalism is like a river: you need to keep it under control to stop it going over its banks. Denmark has its eyes fixed firmly on the rest of the world, and young Danes learn to speak and write English in primary school. It's a country that's proud of its own culture but also open to different cultures in the rest of the world."
Parra travelled all the way to Aarhus from Mexico to study the Erasmus Mundus Master's degree programme in journalism, media and globalisation, a programme studied by 60 students from 30 different countries. "Erasmus Mundus is a European programme that gives Europeans a fantastic chance of living abroad and getting immersed in different cultures." He adds, "The programme offers a 'global' perspective. We have to be critical about globalisation, although it's also important to start by defining precisely what we mean when we say 'global'."
Mexico can be dangerous
Although Parra has no previous formal academic training in journalism, he has plenty of practical experience in the field, and his home country of Mexico is arguably one of the most dangerous countries in the world to be a journalist. Parra explains that he knows people who have been kidnapped, tortured and threatened, and managed to survive, but other colleagues haven't been that lucky. "Back home we all know that journalism can be a risky business, but you shouldn't have to risk your life to be a journalist – things just shouldn't be like that." He adds "The atmosphere is contaminated in Mexico … we all have to try to look after ourselves."
During his time in Aarhus Emiliano Ruiz Parra is writing a book about the left-wing, progressive branch of the Catholic Church. "Horrible things happen in Mexico: gross violations of the human rights of Central American migrants on their way to the US; war crimes committed by the armed forces; abductions and kidnappings. The people I am writing about are doing what they can to put a stop to such practices."
Travel lightly
Parra's advice to all other international students is "hay que viajar ligero de equipaje", or "you have to travel lightly." Although he misses Chilaquiles – a Mexican breakfast dish – and his friends, Parra thinks that Aarhus is a beautiful place and he is delighted to have the chance to get to know Denmark and Europe a bit better.
"Being part of the programme gives me the opportunity to live abroad and to be immersed in different cultures from all around the world. That's amazing in terms of cultural integration, and it's also great to have this wonderful chance to study journalism, media and globalisation in depth."