Language matters in the lunch breaks
A new study focuses on three groups of international students, who have been asked what they think about Aarhus University. Some of the respondents feel that it's hard to make friends among the Danes, and as soon as the lessons end many Danes start speaking Danish.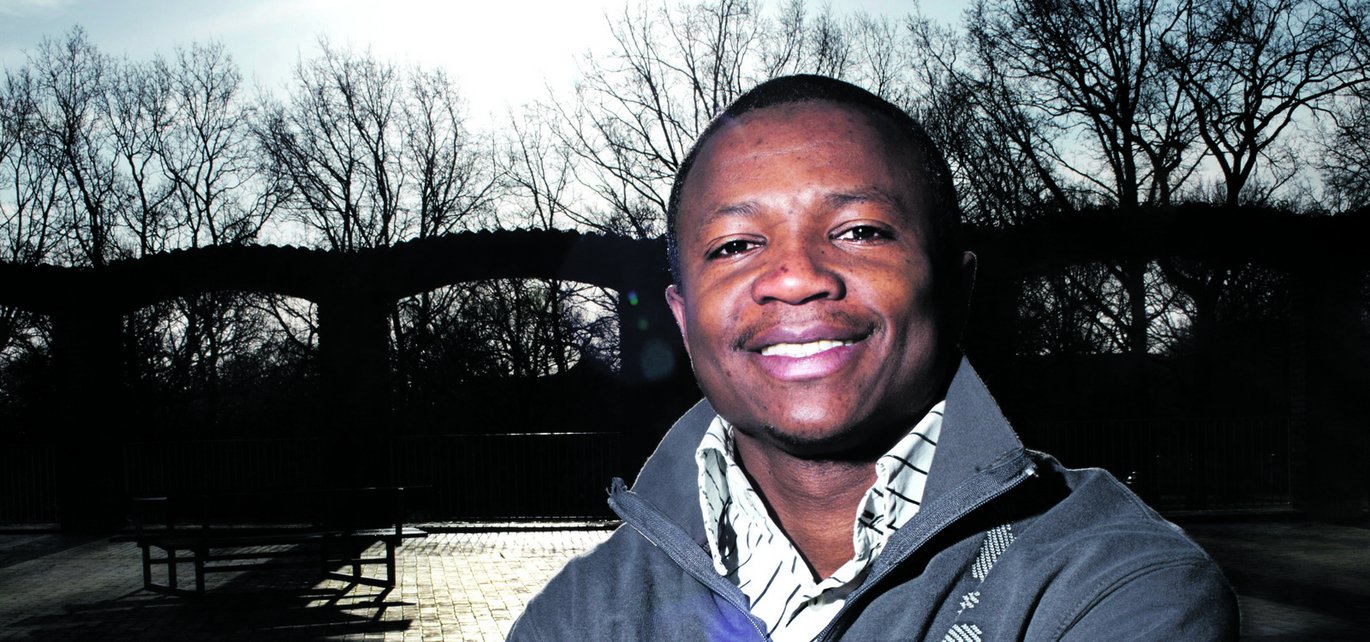 "When we talk about academic problems, it's in English, but at rest or when we have food, the Danish comes again."
"I think one bad experience is being around people speaking a language you don't understand, it makes you feel very foreign (…). In class, when it is break time, everyone speaks in Danish – you feel you have to get back to your desk, open a book and start reading, because you are not welcome in a conversation because they don't speak the language you speak."
These are just two of the responses in a recent study conducted by the Department of Culture and Society. The study investigated levels of integration amongst students and is based on three focus group interviews with Danish students, exchange students and full degree international students respectively.
It's a long way from Ghana to Aarhus
George Adu Sarkodie comes from Ghana: "the best country in
Africa," he explains. He came to Aarhus to study his Masters in Global Studies and Development in Anthropology, and he was a member of one of the focus groups.
He says it was difficult to break through the barriers at first, and his first experience here was that people were very reserved. He comes from a culture where everyone is seen as a friend. For him, it was a cultural shock.
"The integration was easy, but on a general level it was challenging at first because the environment was different. In time, I was able to get used to the system."
George was one of three international students in his class. "To create a very good social environment, we need to meet to share the social environment around us." He thinks that there should be more focus on the cultural aspects of integration in the international programmes.
"For example, when it comes to group work, the teachers ought to make the groups instead of the students, because the students
tend to stick with people they already know," he says.
Integration isn't always easy
Anthropologist Martin Damgaard Larsen, previously a Communications Officer at the Department of Culture and Society and now working at the International Centre, is responsible for the survey. He explains that the focus of the study is to draw attention to the needs of students, and to share the information gained with the teachers and administrative staff.
He says that his interest in this project stemmed from the major AU survey entitled "Study En-vironment 2011", which concluded that in general the level of satisfaction was lower among international students than among Danish students. He wasn't surprised by this because he has worked with full degree students from outside Denmark before.
"It is sometimes difficult for international students to integrate, but they are very keen to do so. I wanted to find out how Danish and international students could become more aware of each other's knowledge and competences, instead of just focusing on international students as passive participants," he says.
What we need is alanguage policy
The students involved in the study report that discussions in class and during group work sometimes take place in Danish. And although it might be difficult to lay down guidelines for what language people speak in their breaks, the teachers should make sure that there is a specific policy about which language to speak in class. This is what Hanne Buhl thinks, anyway. She is a Special Consultant at the Centre for Teaching Development and Digital Media at Arts.
"The students and the teachers need to know when it's OK to speak English, and when it's OK to speak Danish," she says.
Hanne Buhl focuses on academic rather than social assimilation. "People get to know each other when they work together and solve things together," she says.
She also recognises that there are problems with the infrastructure in English. While websites and information are becoming available in English, some students still face problems.
"There is a growing awareness," she says. "Non-Danish students need English translations and customised study information for international students to fit their needs. There's an awareness and it's improving slowly, but it is a process."
A truly international university
Martin Damgaard Larsen hopes that his study will help to draw more attention to the issue of internationalisation at Aarhus University.
"I don't think many Danish students focus on the fact that AU is an international university. The international students aren't necessarily something they think much about. So communicating the story of AU as an international university to our Danish students can be as important as teaching foreign students about the Danish society and study culture. We can bring these issues to the attention of both students and lecturers, and the administration can take them into consideration when developing our internationalisation strategy," Martin Damgaard Larsen says.