Mindset of a mass murderer
The Norwegian terrorist Anders Breivik is not a Nazi, nor a nationalist, nor an anti-Islamist. In that case, what is he? And is he unique? The Breivik phenomenon has been discussed at a conference at Aarhus University.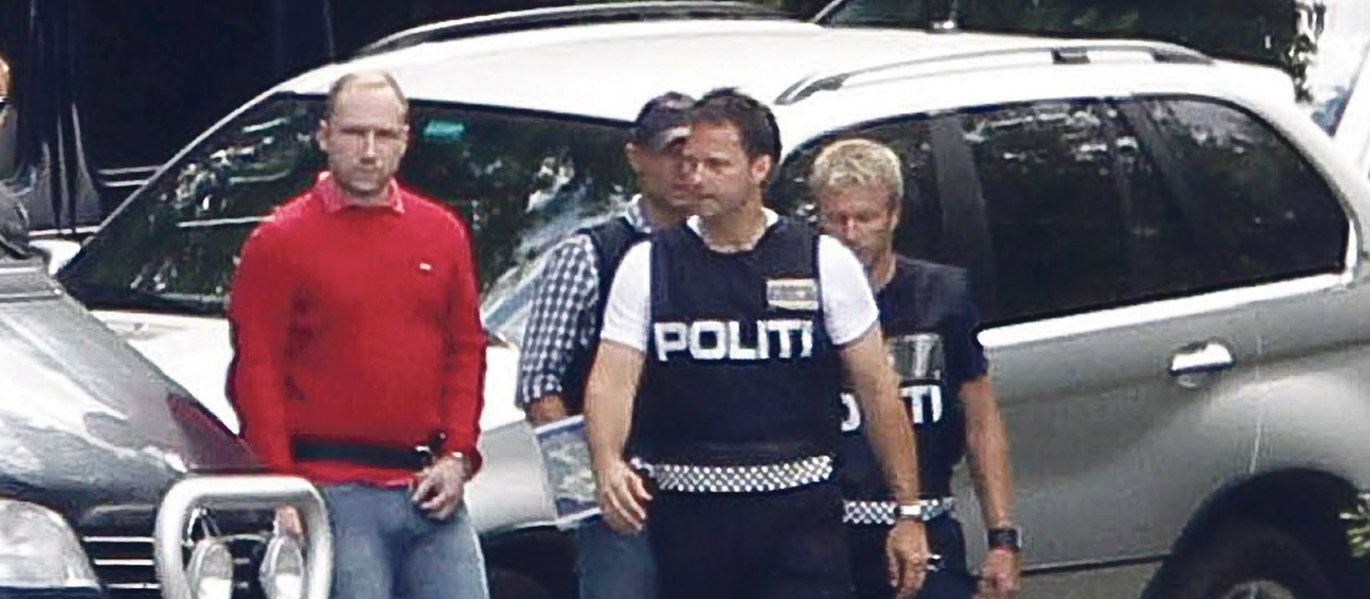 What are we to call Anders Breivik, who committed the worst terrorist attack to take place on Norwegian soil since World War II in his assaults on the parliament building and the Socialist Party's youth camp on the island of Utøya? Does he have ideological similarities with Mohamed Atta of 9/11 notoriety and the Red Army Fraction?
Anders Breivik and his ideology were very much in focus when the Centre for Studies in Islamism and Radicalisation (CIR) at Aarhus University held a conference on Norwegian right-wing extremism on 14 September. The conference was the first of a series which will cover European extremist movements and their common characteristics.
"The interrelationships in this field are as yet unresearched. Our discussions today are thus breaking new ground," said Mehdi Mozaffari, Professor of Political Science and head of the CIR, in his introduction to the conference.
A crusade againstmulticulturalism
It's very easy to label Anders Breivik as psychotic. A little too easy, in fact, believes Lars Gule, conference participant and postdoctoral research fellow at Oslo andAkershus University College of Applied Sciences, who researches in the fields of human rights, Islam, the Middle East, and multicultural societies.
"For example, he was heavily under the influence of drugs on Utøya. I see that as an indication that he knew how difficult what he was going to do would be. And at the same time, of how necessary he felt it was," he said.
Øystein Sørensen, Professor of History at Oslo University, also sees signs of rational thinking in the manifesto.
"Breivik's image of himself and his enemies comes out plainly. He regards himself as a mod-ern crusader against Europe's politically-correct, multi-cultural elite, the "cultural Marxists", and their all too accepting approach to Islam and to Muslim immigration," he says.
According to Mehdi Mozaffari, this does not make Breivik an Islamophobe, however.
"He is against the presence of Islam in Europe, not Islam as a religion. His true enemies are thus rather the proponents of the multi-cultural society," he says.
A totally new phenomenon?
Breivik describes multiculturalists as traitors and an obstacle to his vision – not just for Norway, but for the whole of Europe. Øystein Sørensen calls this the "Totalitarian mindset syndrome".
"His vision has many similarities with other totalitarian ideologies. Breivik believes that he has been specially chosen to be given the recipe for the perfect human being in the perfect society. Further, he believes that it is his duty to fulfil that role and at the same time to incite a revolution in which the multiculturalists will be liquidated and the Muslims deported," he explains.
What was left would be a European super-federation cleansed of Islamic influence, feminism and loose morals.
"Breivik's vision is anti-modern-ist in many respects. The only historical parallel to it ever realised is actually the Islamic state of Iran. However, it has certain modern elements, for example in the shape of a common European liberal democracy and belief in a technological future," says Øystein Sørensen.
According to the researchers, it is not possible to describe Breivik as Nazi, Islamophobe, nationalist, anti-modernist or even completely unique. So what is heP
"Perhaps he is a new, synthetic product of globalisation, a veteran in the dawning 21st-century existential war," says Mehdi Mozaffari at the closing of the conference, and he adds that the discussion will continue in CIR's new forum for extremist research.
---
Participants at CIR's conference entitled "The Extreme Right in Norway" included:
Lars Gule, Postdoctoral Research Fellow at Oslo and Akershus University College of Applied Sciences and an expert on the identification of extremist views
Øystein Sørensen, Professor of History at the University of Oslo, an expert on Breivik's totalitarian mindset