Problems at Hejredal
The Hejredal Hall of Residence, which is home to many international students, is located in the middle of Gellerupparken. Gellerup has been hard hit by burglaries, and the latest statistics show that the number of break-ins more than doubled between early 2010 and early 2011. The police have invested extra resources, and say that the situation is changing for the better.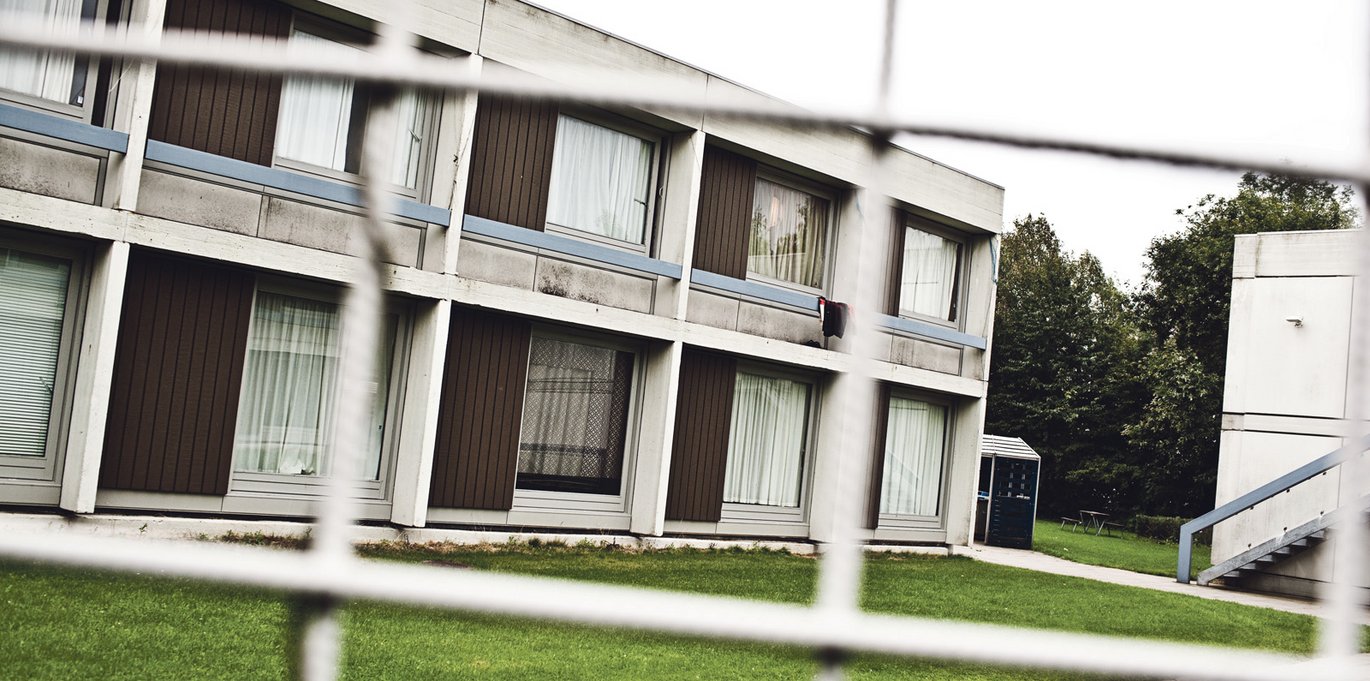 Denmark is known for its safety. You can leave your handbag in a bar and just about guarantee it will still be there, wallet intact, the next day. In fact this is one of the reasons why international students choose to study in Denmark. But for some of the international students at Aarhus University, their first impressions of Denmark are rather different. At the Hejredal Hall of Residence, located at the heart of the Gellerup housing estate, students have learned that burglary, theft and even occasionally violent assault are also sometimes part of daily life in Denmark.
In recent years the police and social authorities have been fighting a brave battle to get crime rates in the area under control; but statistics published in the Danish daily newspaper Jyllands-Posten show that the number of crimes reported in Gellerup more than doubled between the first half of 2010 and the first half of 2011. According to the police, the increase is largely due to vandalism and burglaries in flats and halls of residence.
Constant burglaries
The students that UNIvers has talked to confirm that burglaries are a major problem at the Hejredal Hall of Residence, which is home to both Danish and international students. Martin Marinov came to Aarhus from Bulgaria to study E-concept Development, and lived at Hejredal for two years. He says that break-ins and robberies occurred all the time.
"They break the windows and get in, take whatever they can find and leave again. I had two break-ins, but luckily I was in my room at the time so nothing was stolen," he says.
Finding the culprit was easy too, because he reports that "I know who broke into my dorm. I even know where he lives, and the police know him too. Let's put it this way: this wasn't his first time."
Deputy assistant commissioner Jesper Bøjgaard Madsen from the East Jutland Police Department confirms that 2011 was not a good year for crime in Gellerup, although he does not have any separate statistics for the Hejredal Hall of Residence in particular.
"At the start of 2011 we expected crime to fall in the Gellerup area as it did the previous couple of years. Unfortunately this has not been the case. Instead, crime has increased significantly. And we have been trying to solve this problem ever since," he reports.
Stabbed with a screwdriver
Tihomir Vachkov, also from Bulgaria, says that sometimes he felt unsafe in the area. He lived at Hejredal for more than a year, but has since moved away from Aarhus. Vachkov also experienced two or three break-ins while he was in his room. "I was always inside the room, so the guys just stormed out or said that they were looking for someone else," he explains.
After finding a strange man in his room, Vachkov took him outside. A flatmate of his came out and started talking with the stranger while Vachkov went back into his room to put his clothes on. "When I returned my neighbour had been stabbed in the arm with a screwdriver," he says. "Luckily it wasn't serious." The people living on the floor below Vachkov and his roommates had similar problems with the same suspect. They were able to recognise pictures of the man, which led to an arrest. "They arrested him for about half an hour," explains Vachkov. "Then they let him go because there was no evidence – just eight witnesses."
However, Vachkov thinks that the police are doing a good job in responding to crimes in the area. "I've seen three or four chases followed by arrests," he says.
Jesper Bøjgaard Madsen underlines that the police are doing everything they can, and that in his view they are now getting crime in the Gellerup area under control.
"Of course we never want things to escalate, which is why we have invested additional resources in this area and increased the frequency of our patrols. Even though we haven't yet had the statistics to confirm this, my impression is that our efforts have now borne fruit. If you'd asked me in early October, I would have said that the situation was pretty poor. But things have changed for the better since then," he says.
Unhappy with the situation
The International Centre at Aarhus University knows all about the problems at Hejredal, and international manager Ulla Bo Gjørling is sorry that the university's international students have so many problems there.
"I wish things were different. That we had somewhere else to send our international students. But we have to work with the halls of residence in Aarhus. The amount of available housing hasn't increased much, so we have to send some students out to Hejredal."
Ulla Bo Gjørling underlines that the City of Aarhus is responsible for providing enough halls of residence and reducing crime levels in Gellerupparken.
"We'd like to discuss the situation with the local authority, the police and the housing association involved to find out how the prob-lem can be solved. Because we want our international students to get the best possible impression of Aarhus," she says.
Jesper Bøjgaard Madsen is also interested in dialogue, and feels that the police already enjoy a good dialogue with the parties involved.
"We're always happy to discuss these issues with anyone prepared to work alongside the police," he concludes.