The Aarhus Boat Race
Hurry up and make a date in your diary, because the ­annual Aarhus Boat Race in the University Park is just around the corner!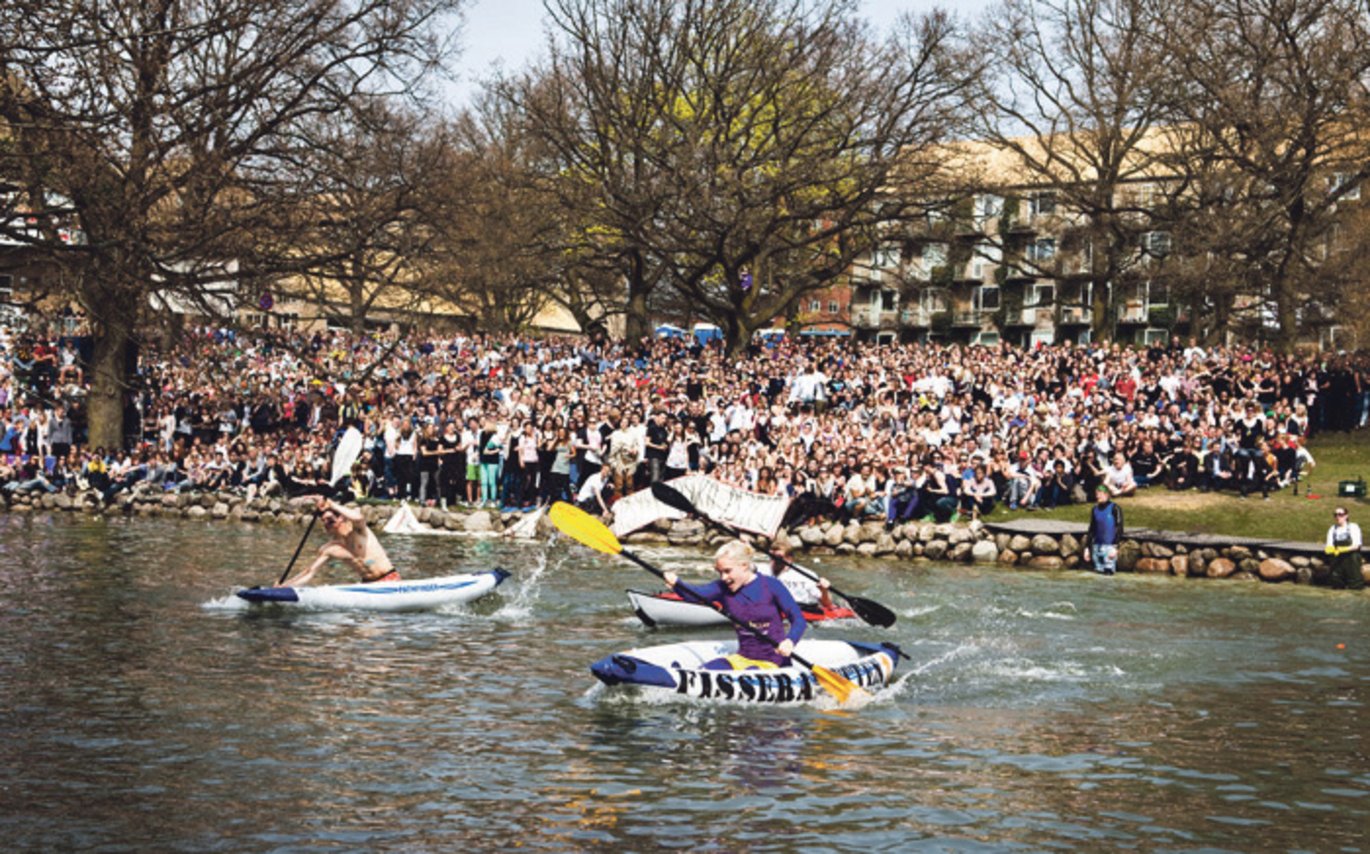 The race is a beer-drinking relay race involving representatives of 12 selected party committees from different courses at the university. They all have to row across the lake, drink a bottle of beer, run round the bottle ten times, and row back again. The winners will be presented with a trophy called "Det Gyldne Bækken" as testimony to their superiority.
This year's race will be held on 29 April.