Welcome to (Studenterhus) Aarhus!
A survival guide to Aarhus, watching the Super Bowl, language exchanges and excursions to Skagen. Studenterhus Aarhus is ready to welcome the 400 new AU exchange students in style. Your study group might even get a free cup of coffee!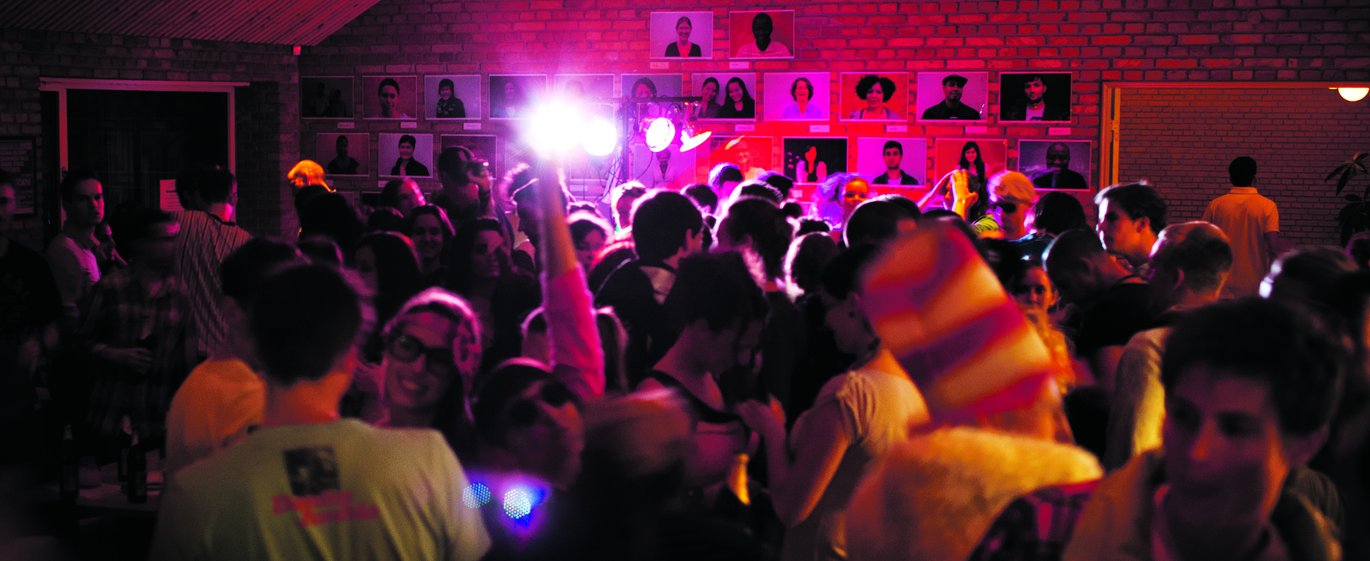 Illegible road signs, strange dining customs and a suspiciously small number of lessons. New to Aarhus? Don't worry. Because Studenterhus Aarhus has put together a fantastic range of events for anyone wanting to know where to shop when you're on a tight budget, how to call the hospital in an emergency, and where the best concerts and museums are to be found. The manager of Studenterhus Aarhus, Anne Thorø, reports that a wide variety of events are being launched in the first week of February, when all the new exchange students will be welcomed to Aarhus with an official intro-duction to Studenterhuset.
"And we've got good news: We've got a larger and better range of events than ever before," she says.
Brunch and survival
First up is what Studenterhus Aarhus calls a "Survival Guide" to Aarhus.
"We're simply going to take our international students on a trip round the city to see all the places that students in Aarhus need to know about. It's a pretty major programme, but afterwards they will know how to find the hospital emergency ward, the police station, and the cinemas that have special offers on Tuesdays," says Anne Thorø.
Once the new students have got a basic impression of the city, there will be an opportunity to experience some of the more cultural aspects of the urban jungle that is Aarhus.
"One of our newest events involves visiting museums on Sundays. We meet for brunch every Sunday and then visit one of the city's small museums," says Anne Thorø, explaining that later in the spring there will also be longer excursions to Legoland and Skagen.
AU's cosiest corner
A number of events will be held within the yellow-brick walls of Studenterhus Aarhus itself. There are special evening events including the Super Bowl on the night of 4/5 February and a variety of concerts, but the doors are always open.
"The café and bar open every day at 12 noon. You can order a table for your entire study group if you like – and if you do, we'll serve free coffee for the whole group," explains Anne Thorø.
---
Check the Facebook page:
"International Students@Aarhus, spring 2012"

and the Studenterhus Aarhus homepage at:

www.studenterhusaarhus.dk

for further information about events and the chance to be a volunteer.
Language Exchange
March sees the kick-off of a brand-new concept at Studenterhus Aarhus called "Language Exchange". This is where you have the chance to learn Danish from a Danish student who only wants one thing in return: the chance to learn YOUR mother tongue. All you need to do is sign up stating your nationality and mother tongue (registration forms will be posted on the Studenterhus homepage). You will then be paired off with a Danish student who is interested in learning your language.
Show Me Your Country
Our stereotypes will be smashed (or perhaps confirmed) on 16 February from 5 pm onwards when Studenterhus Aarhus is arranging an evening of presentations called "Show Me Your Country". This is where you have the chance to tell us a bit about your home – for instance by playing some music, showing some photos or serving some food (15-20 minutes for each presentation). If you'd like to join in, please drop a line to the Studenterhus exchange officer Malina at mc@studenterhusaarhus.dk by 14 February. This event will be held about once a month.
Photo Hunt
Are you the best foreign photographer in Aarhus? If so, this is your chance to prove it. Because on Saturday 11 February at 10 am Studenterhus Aarhus is launching a photo competition called the "Photo Hunt". The aim is to show what Aarhus looks like through the eyes of people from other countries. All you have to do is turn up on the day with two things: yourself and your camera.