The Student Council
Since the foundation of the Student Council in Aarhus, countless students have been able to make a contribution within this forum towards achieving improvements in student conditions, whether in respect of their courses, housing, health or finances. The Student Council was established in 1932 and the Ministry of Education gave its approval to the council as the representative body for students. When the Higher Education Act of 1970 came into force in 1971, the Student Council was dropped from the university's statutes. There was great dissatisfaction with this, and the council boycotted the elections to the various governing bodies, although a minority of conservative students did in fact take part and were elected. To draw attention to its superior claim to representation, and also to the unrepresentative nature of the elected group, the Student Council organised a number of occupation demonstrations in the spring of 1971. The Moderate Students organisation was set up in response to this turbulent period, but after 25 years of representing moderate (that is, those not of the left) points of view amongst students of the university, in 1995 they merged with the Student Council, which bears that name still today.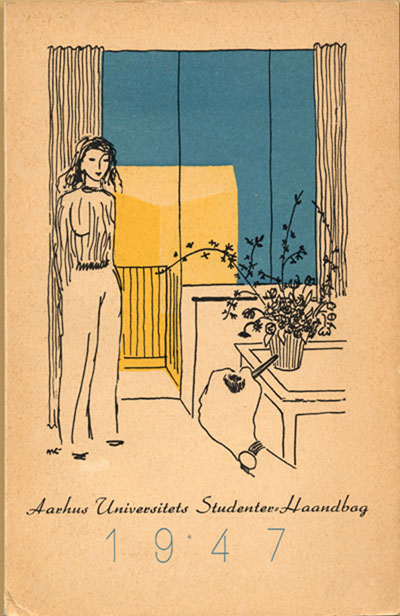 Since 1934 the Student Council has issued a Student Handbook to freshmen each year.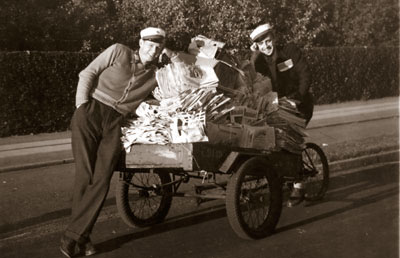 For many years, sales of Christmas trees in December and paper collections at other times of the year were organised through the Student Council. Paper collecting in 1953 features (left) masters student Aksel Bek and Theology student Henning Lehmann. The latter held office as rector of the University of Aarhus 1983-2002. (University History Committee).